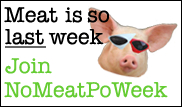 Not so much of an issue over here (if you're not a regular reader, it will take you 10 years to figure out why I linked that post,) but a great idea.
Even though you didn't ask, and even though I'm no Pioneer Woman, here's a recipe for:
Super Simple Squashy Soup
Ingredients:
One yellow or white onion
Two cloves of garlic
Two or three carrots
Two medium sweet potatoes
One medium butternut squash
2 32oz cartons of vegetable stock
Olive or canola oil
Salt and pepper to taste
Smidgen of half-n-half (optional)
===========================
Chop onion, carrot and garlic. Coat bottom of soup pot (preheated to medium) with oil and add onions, garlic and carrots. Cook until translucent (not brown) adding a little salt and pepper.
In the meantime, peel and chop the sweet potatoes and butternut squash (making the chunks equal size).* Add to soup pot and stir.
Turn heat to high and add stock. Bring to a boil and then lower heat to simmer until vegetables are, um, squashable against the side of the pan.
Turn off heat and allow to cool a bit. Clean up the kitchen a little or something. Ladle the veggies and broth into the blender in batches (don't fill more than half-way and make sure to get enough broth in the blender). Puree. Continue until all the soup is velvety smooth. Return to pot.
Stir in a little bit of half and half if you like. (You can easily leave it out for a vegan option.) And reheat (if necessary).
Add more salt and pepper to taste*. Yum.
*Options: I often use the pre-cut squash that they have in the produce section. Quick and easy.
You can also add other spices (chili powder, curry spices or cinnamon, etc.) to give it a little zing.

I don't know if looks all that great in this picture, but trust me, it's pretty tasty.